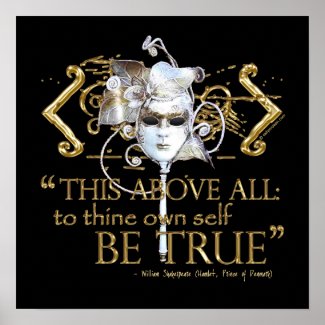 Twenty years ago I found the theatre.  As a shy, introverted young person I never would have thought I would love it as much as I did.  Something inside me comes alive when entering a theatre to do work, to create something that engages both the audience and the actors and the crew in a transformative experience.  It feels meaningful to be a part of something that can impact people's emotions and their perceptions of their relationships and of themselves. 
I was fortunate enough to work for many years as a volunteer and then on staff at a community theatre.  Community theatre is my favorite brand of art–it brings people out of their varied everyday lives and lets them collaborate and create in a way that most day to day events don't allow.  Mothers can become princesses, fathers can become mayors, mayors can become heroes, doctors can become ministers, ministers can become rock and roll legends. 
There was a day when I decided to move from work in the theatre, and I thought I would miss being a part of this fantastic, dramatic, creative world with its crazy cast of characters and colorful costumes and thematic lights and late nights and green room antics.  I was right. 
What I didn't realize is that every young person, shy and introverted or otherwise, has some gift of talent and passion within them.  A few of them discover theirs at a young age–cooking with their mom, hunting with their dad, playing school with their friends or baseball after school.  But many haven't.  Maybe their passion is programming robots, raising chickens, playing the cello, editing film, serving people in their community–and maybe they have never had the opportunity to try those things, or to even consider trying them. 
Today I get to work with some of the most inspiring people I have met.  Not artists in the traditional sense–creating visual art or performing, but people who use creativity and ingenuity to create a community of mentors, sponsors and leaders who all work to give young people the opportunity to find the talent they already have and learn to use it to become life-long learners and leaders. 
It's an outcome I didn't expect.  The mentors I had said "try this, you can do it" then coached me to see that the art of theatre teaches transferable skills like collaboration, leadership, expression, compromise, diligence, exploration, evaluation and self awareness.  I thought they were sharing their love of theatre with me, but I now realize what I was learning was more about the power that mentors have to tear down the barriers that youth envision around them and open a world of opportunities, options and choice.  It may not be true that anyone can do anything, but everyone can do something with excellence.  Something that matters a great deal.